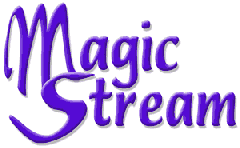 On Aging
---
Preface to My Swan Song -- By Regina Pickett Garson
When something happens, and sooner or later, one day, we will all be there, but the day when you honestly don't know if you are ever going to see another day, things change. When that day comes, you do a whole lot of thinking.

One More Time -- By Regina Pickett Garson
Despite feelings of increasing feebleness and frustration at how long it had been taking to get back up to speed after an accident last spring, my recovery has been significantly better than many others who survived the same type of accident and went through the same procedures. When you put it like that... We can all hope for miracles, and I have surely been blessed with a few, but at the end of the day, our bodies are mortal. All we can do is the best we can with what we got and where we are at the moment. I am not sure that makes it any easier when we face multiple procedures, but still we carry on and count every blessing every day in this journey they call life.

Attack on America & The Chronically Ill: How to Avoid Taking Another Pill -- By Lisa Copen
Pain, depression and financial struggles are daily parts of everyday life; but when national devastating events occur it can exasperate painful chronic conditions.

Mid-life Crisis -- A poem by Penne J. Laubenthal, PhD.
Pretend you are too young to relate.

Ever Had Trouble Understanding Your Doctor? -- Do not be afraid to ask for help.

How Drug Companies Deceive Doctors -- By Shane Ellison, M.Sc.
Following doctor's orders has become synonymous with danger. Every year, FDA approved drugs kill twice as many people as the total number of U.S. deaths from the Vietnam War.

Protected or Neglected? -- A Preventable Disease "Report Card" on Older Adults Shows Few Passing Grades. Children get much better grades than adults over 65 for immunization against vaccine-preventable diseases.
---
PTSD And Older Veterans -- The phrase, "war is hell," only begins to describe how terrifying war is for military personnel.
Exercise Helps Keep Your Psyche Fit -- Research shows exercise to be a viable, cost-effective treatment for depression and may help in the treatment of other mental disorders.
Walking Kirby To Class: A True Story -- By Thom Rutledge.
There were times when it felt like I was the one facing death, and in a way I was...
---
Online Resources
AARP Webplace -- AARP is a nonprofit, nonpartisan membership organization for people 50 and over.

The American Society on Aging -- An association of diverse individuals bound by a common goal: to support the commitment and enhance the knowledge and skills of those who seek to improve the quality of life of older adults and their families. The membership of ASA is multidisciplinary and inclusive of professionals who are concerned with the physical, emotional, social, economic and spiritual aspects of aging.

ACOR -- The Association of Cancer Online Resources, Inc., is a large collection of cancer-related online email lists. ACOR provides information and support to cancer patients and those who care for them through the creation and maintenance of cancer-related Internet mailing lists and Web-based resources.

Alzheimer's Association -- The Alzheimer's Association is the world's leading voluntary health organization in Alzheimer's care, support and research.

Care Giver Action Network -- The USís leading family caregiver organization working to improve the quality of life for the than 65 million Americans who care for loved ones with chronic conditions, disabilities, disease, or the frailties of old age.

CareGiving.com -- A community of family caregivers sharing stories, support and solutions, Caregiving.com helps you care for family members and friends.

Elder Care Online -- Provides information, education and support to families caring for aging loved ones, especially those coping with Alzheimer's Disease and related dementias.

Elder Care Directory -- An Elder Care Resource, this US Neighborhood Network helps you find the resources that you need to care for your aging loved ones. It provides links to government resources, county aging offices, local services and Alzheimer's Disease support groups.

Ethical Wills -- Preserving your legacy of values, an ethical will reflects the "voice of the heart." A love letter to your family, an ethical will is generally shared during life.

GriefNet.org -- Offers over 50 e-mail grief support groups and two web sites. Their companion site is KidSaid.com, which is a safe place for kids to help each other deal with grief and loss.

HOMECARE Online

Home Care and Hospice State Listings

Hospicecares.org -- Resources for care providers, patients and families.

Hospice Cares Homepages -- Includes a US and International branch search and listings.

Older Adults and Mental Health -- From the National Institute of Mental Health, NIHM.

International Longevity Center Global Alliance

Older Adults: Depression and Suicide -- Fact Sheet from the National Institute of Mental Health, NIHM.

Rest Ministries, Inc. -- Serving people who live with chronic illness or pain.

Well Spouse Association -- For the needs of individuals caring for a chronically ill and/or disabled spouse/partner. Offers peer-to-peer support and educatation for health care professionals and the general public about the special challenges and unique issues "well" spouses face every day.

Wellness and Fitness for the Elderly -- At LiveStrong.com

---

Of Interest:

RV Emergency Road Service from the Good Sam Club

Senior Passes -- Rail Europe.

---

Vitamins and Supplements:

Kalyx.com -- Herb, Spice, Coffee, Tea, Aromatherapy, Bath & Body Accessories

The Vitamin Shoppe -- More Brands, More Savings, More Service - Click Here for 20,000 products from 400 brands.

---

Drop A Line
Say Hello
Tell Someone You Care
Send a Free E-Card
It's On Us

---








Dedicated to all those travelers
who share in the one journey
that can never be made alone



Copyright © 1995 - 2013 Regina Pickett Garson
All writings, graphics and scripts are copyright by the individual authors. Nothing on this site may be reproduced without permission of the individual authors.


No claims are made as to the reliability of any of the information provided or linked, sources often disagree. None of these pages are meant to be a replacement for professional help, but a resource that enables one to be a more intelligent consumer. You can learn a lot by becoming aware of different opinions. Don't be afraid to ask questions when it comes to your health, physical or emotional.




Like Us! Join Us On Facebook