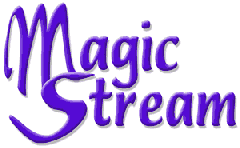 Daily Abstract
Julianna


Coping with Disability:
Children with Communication Disorders

Hope for Life -- An essay of hope by Mikeal L. Best

My Grief Journey -- By Whitney Lyons.
I would like to share my journey of grief. I am a 37 year old woman with Cerebral Palsy and Mental Illnesses living in my first accessible apartment which is surrounded by elderly people. I was totally shocked by elders' reaction towards me when I suddenly lost my unique Dad of five years. You will understand why I think he is special as you read this true story.
---
Other Web Resources:
ADA Technical Assistance Program -- Your comprehensive resource for information on the Americans with Disabilities Act.

Americans With Disabilities Act -- ADA Home Page

CAST Bobby -- Analyze your web pages for accessibility problems.

Center For Independent Living

A Deaf Man Emphasizes Self-esteem -- Candid and informative articles on self-esteem and disability, most are focused on deafness. The messages are universal.

Disability Resources And Information -- In addition to numerous resources, this site includes information on accessible web page design.

Disability Solutions By Apple Computer -- Check out Convomania, the hangout for sick and disabled kids.

IBM Special Needs Solutions

National Center For The Dissemination Of Disability Research -- NCDDR.

National Council On Disability (NCD) -- An independent federal agency making recommendations to the President and Congress on issues affecting Americans with disabilities.

National Rehabilitation Information Center.

Our Kids -- For parents raising children with disabilities.

Parents Helping Parents

Rehatool.com -- New specialized search engine that provides disability-related information published on the Internet.

Stuttering Homepage

Through The Looking Glass

Wide Smiles -- For parents of children born with cleft.

---

See Also:

Autism Resources

Learning Disorders and Disabilities

Support Services and Information.














Dedicated to all those travelers
who share in the one journey
that can never be made alone




Copyright © 1995 - 2010 Regina Pickett Garson
All writings, graphics and scripts are copyright by the individual authors. Nothing on this site may be reproduced without permission of the individual authors.


No claims are made as to the reliability of any of the information provided or linked, sources often disagree. None of these pages are meant to be a replacement for professional help, but a resource that enables one to be a more intelligent consumer. You can learn a lot by becoming aware of different opinions. Don't be afraid to ask questions when it comes to your health, physical or emotional.

Regina Garson, Editor and Publisher
garson@hiwaay.net