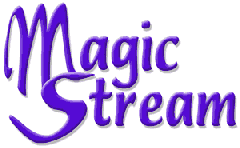 "A baby is born with a need to be loved
- and never outgrows it."
-- Frank A. Clark --


On Strength in Family:
---
Let's Move -- Across the US, childhood obesity has reached epidemic rates and, as a result, for the first time in our nation's history, our children may live shorter lives than their parents. Obesity has been recognized as a problem for decades, but efforts to address this crisis to date have been insufficient. Our First Lady, Michelle Obama has taken on a nationwide initiative to get us all moving, and instill better health habits in the next generation. The bottom line is, we need to get moving. Magic Stream fully supports this effort. Join our First Lady, our community leaders, teachers, doctors, nurses, moms and dads in a nationwide campaign to tackle the challenge of childhood obesity. Letís Move has an ambitious but important goal: to solve the epidemic of childhood obesity within a generation. This one is going to take us all, let's join Mrs. Obama in this effort. We will all feel better for it. Regina Garson, Magic Stream Publisher.
---
Articles:
Give the Best Gift of All -- Keep the Magic of the Season Alive
-- By Regina Garson, Magic Stream Publisher
As the holiday season swings into overdrive, many of us agonize over the perfect gift. The best really is in the magic of the season. Keep the magic alive. Pass it on....
Teach Your Kids to Show Themselves They Care
-- By Regina Pickett Garson
Moments spent with special friends are treasures, but so are the moments spent alone. If kids learn it early, they are truly ahead of the game. There is only one person who stays with us from the time we are born until the day we die. Shouldn't we make certain that person feels special too?
How to Help a Grieving Loved One During the Holidays -- While many people look forward to yearly gatherings with family and friends, for those who have lost someone special, the holidays may emphasize feelings of loss and loneliness.
No, No, No... What Else is a Parent to Say?
-- By Michele R. Acosta
A humorous look at an age old parental lament. The word no is probably the most overused word in the English language.
Mothers Pay Price For Nurturing Human Capital
-- By Ann Crittenden.
Mothers and other early caregivers are the nation's principal wealth producers. Yet, the vital economic role of these producers is virtually invisible.

The Perfect Gift For Prehistoric Mom: A Spear
-- By Caryl Rivers.
The portrait of women in prehistory is drawn from a "Flintstones" scenario, women waiting by the fire for the men to come home from the hunt. Big mistake.
"Being deeply loved by someone
gives you strength;
loving someone deeply gives you courage.
-- Lao Tzu --
Share the Journey:
Do Marriage Counselors Do More Harm Than Good?
-- By Larry Bilotta
This article could help you avoid making a costly mistake that could not only set you back financially...but cost you your marriage as well. The points are well made. Read it and then let us know what you think. Share your opinions and experience at The Magic Stream Blog
Issues:
Controlling Anger

Children and Video Games: Playing with Violence -- From the American Academy of Child Adolescent Psychiatry.

Teaching Children to Resist Violence

Teaching Gentleness

Children and TV Violence
---
---
Online Resources:
Adolesence Directory -- Mental Health Risk Factors for Adolescents.

Facts for Families - This listing has imformation on many aspects of family emotional health, if you can't find it somewhere else look here. Actually, look here first.

Family Relations -- Although each family has its own unique pattern, this website will help you to explore the ways that biological, psychological, and cultural influences systematically combine to shape family functioning.

---

Helping Children after a Disaster

How To Improve Personal And Family Relationships -- And Enjoy Them More. From Lessons in Lifemanship
by Bryan Bell.


Non-Profit Resources Catalogue

Parents, Families and Friends of Lesbians and Gays
---
---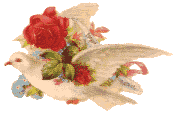 Drop A Line
Say Hello
Tell Someone You Care
Send a Free E-Card
---

Dedicated to all those travelers
who share in the one journey
that can never be made alone



Copyright © 1995 - 2010 Regina Pickett Garson
All writings, graphics and scripts are copyright by the individual authors. Nothing on this site may be reproduced without permission of the individual authors.

No claims are made as to the reliability of any of the information provided or linked, sources often disagree. None of these pages are meant to be a replacement for professional help, but a resource that enables one to be a more intelligent consumer. You can learn a lot by becoming aware of different opinions. Don't be afraid to ask questions when it comes to your health, physical or emotional.


Regina Garson, Publisher
garson@hiwaay.net