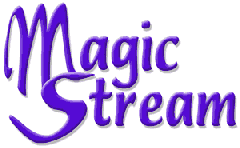 Medication and Mental Health
Most of these references are relevant to mental health. As with any medication, talk to your doctor, ask questions, read what the manufacturer says about it, and if you can, talk to a friend or other you know who may have used it. These sources are not always in agreement, nor is the information on the following links. Pharmacists are experts on medications, and can often tell you a lot more than what is written on the bottle. Always ask about side effects, and remember that ultimately your body is your responsibility.
---
Ever Had Trouble Understanding Your Doctor? -- Do not be afraid to ask for help.
The Power in the Process -- By Terre Suess
Often times, we are frustrated with our therapy. We find ourselves expecting things that never seem to come. It's a long road, but don't give up.
How Drug Companies Deceive Doctors -- By Shane Ellison, M.Sc.
Following doctor's orders has become synonymous with danger. Every year, FDA approved drugs kill twice as many people as the total number of U.S. deaths from the Vietnam War.
---
Online Resources:
Antidepressant Update
Dr. Bob's Psychopharmacology Tips - A Virtual Psycho-encyclopedia. A good place to look for information on particular medications.
Drug Checker -- Use this to access information about potential interactions with your medications.
Drug and Supplement Information -- From the Mayo Clinic, searchable information on over 8,000 prescription and over-the-counter drugs, herbs and supplements.
Effexor-- From Internet Mental Health.
Fluoxetine -- Brand name: Prozac. From Internet Mental Health.
Haldol
Lithium
MAOI Diet
Medications For Combat PTSD
MedWatch -- The FDA Safety Information and Adverse Event Reporting Program. Find information on problem medications or file a report on one.
Mental Health Medications
Nefazodone FAQ -- Serzone.
RxList -- Searchable Internet Drug Index.
Serotonin
Thiothixene -- Brand name: Navane.
Venlafaxine -- Effexor FAQ .
---
---

Dedicated to all those travelers
who share in the one journey
that can never be made alone



Copyright © 1995 - 2010 Regina Pickett Garson
All writings, graphics and scripts are copyright by the individual authors. Nothing on this site may be reproduced without permission of the individual authors.

No claims are made as to the reliability of any of the information provided or linked, sources often disagree. None of these pages are meant to be a replacement for professional help, but a resource that enables one to be a more intelligent consumer. You can learn a lot by becoming aware of different opinions. Don't be afraid to ask questions when it comes to your health, physical or emotional.
Regina Garson, Editor and Publisher
garson@hiwaay.net