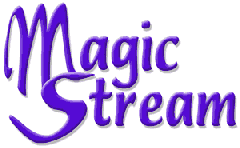 Panic and Anxiety
Articles:
The Power in the Process -- By Terre Suess
Often times, we are frustrated with our therapy. We find ourselves expecting things that never seem to come. It's a long road, but don't give up.
Join A Support Group And Reduce Your Stress Levels -- By Royane Real
When you are facing a particularly difficult time in life, support groups can help you on your journey.
How to Deal with Holiday Stress
-- By Regina Garson, Magic Stream Publisher
Is the holiday season already a frenzy? Don't give up yet. Here are some time-honored tactics to help you deal with the stress of any holiday.
Ten Tips for Coping with Holiday Stress
-- By Mark Sichel
We all look forward to the holidays and hope that they will be a time of happiness, friendliness, fellowship, and harmony. Yet often our anticipation and excitement turns into depression and disharmony.
Attack on America & The Chronically Ill
How to Avoid Taking Another Pill -- By Lisa Copen
Pain, depression and financial struggles are daily parts of everyday life; but when national devastating events occur it can exasperate painful chronic conditions.
---
Short Story:
The Man Who Sat Around All Day And Did Nothing -- A Short Story By Araykay
An old fashioned fable, with a happy ending.
---
Online Resources:
Anxiety Disorders -- Information from NIMH.
Anxiety Disorders -- From the Surgeon General.
Panic Discorders -- Information from NIMH.
Panic Disorder - APA.
Panic Disorder IMH -- Internet Mental Health
The Shyness Reading List - An Index to Resources for Shyness.
Social Phobia - From Internet Mental Health.
Stress and Anxiety -- Articles for students: includes topics such as test anxiety, perfectionism, time management and other stress related problem areas.
---
See Also:
Magic Stream on Relaxation
Magic Stream on Self Esteem
---
Print and Other Resources at Amazon:
Coping With Stress
Stress Management Training
Music For Relaxation
---
---

Dedicated to all those travelers
who share in the one journey
that can never be made alone



Copyright © 1995 - 2010 Regina Pickett Garson
All writings, graphics and scripts are copyright by the individual authors. Nothing on this site may be reproduced without permission of the individual authors.

No claims are made as to the reliability of any of the information provided or linked, sources often disagree. None of these pages are meant to be a replacement for professional help, but a resource that enables one to be a more intelligent consumer. You can learn a lot by becoming aware of different opinions. Don't be afraid to ask questions when it comes to your health, physical or emotional.
Regina Garson, Editor and Publisher
garson@hiwaay.net