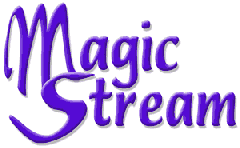 Online Psychology and Mental Health Reference Resources
These mental health resources are chosen with the professional in mind. Many are very comprehensive and provide access to professional counseling, as well as treatment resources and/or networking with mental and other health care professionals. Academic research resources as well as psychiatric and psychological organizations and facilities are included.
---
A Guide to Psychotherapy on the World Wide WebWeb
APA Homepage -- American Psychological Association.
Ask Alice
Canadian Psychological Association
Classics in the History of Psychology -- Contains the full texts of a large number of historically significant public domain documents from the scholarly literature of psychology and allied disciplines. Useful for researchers, teachers, and students of the history of psychology.
Depression Central -- Collected writings of Dr. Ivan Goldberg.
Cyber-Psych -- Providing stepping stones to mental health.
Grohol's Mental Health Page -- One of the best, oldest, most respected and most established self-help, psych sites on the net.
Mental Health Homepage (Vancouver)
Mental Health Net - Comprehensive listing of mental health resources for both the consumer and professional.
MindFreedom International -- Mental health rights and alternative mental health. Human rights in the mental health system.
My Virtual Encyclopedia -- Mental Health
Psybernet
Psycom.net
Psychiatry Online
Psychological Advisor Newsletter - Includes newsletter and moderated discussion.
Psychology Database
Psych Scapes World Wide Inc.
Saint George's Hospital Medical School, London
Sci.Psychology FAQ
Self-Help & Psychology Magazine
Univ. of Groningen Dept. of Social Psychiatry
---
An Interview with John Nash (of a Beautiful Mind) and his Son
---
Take a Look, This Guy Always Make Me Think
---

Dedicated to all those travelers
who share in the one journey
that can never be made alone



Copyright © 1995 - 2010 Regina Pickett Garson
All writings, graphics and scripts are copyright by the individual authors. Nothing on this site may be reproduced without permission of the individual authors.

No claims are made as to the reliability of any of the information provided or linked, sources often disagree. None of these pages are meant to be a replacement for professional help, but a resource that enables one to be a more intelligent consumer. You can learn a lot by becoming aware of different opinions. Don't be afraid to ask questions when it comes to your health, physical or emotional.
Regina Garson, Editor and Publisher
garson@hiwaay.net