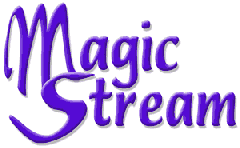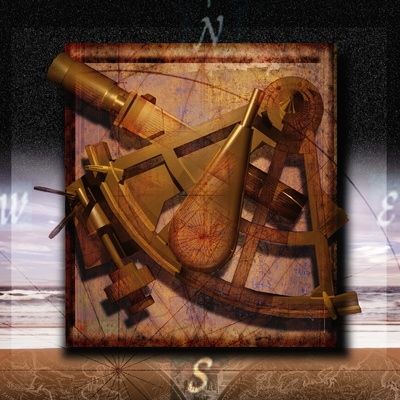 Sextant and Overlaying Compass
Colin Anderson


Online Research and Web Search Page
This page is a near mirror of one I built for my students. If you are new to the net, this is a good place to start to learn your way around. Work your way down and surf your way through to find out about some of the things that are out there online. If you are fairly confident online and are just looking for some good directories, scroll on down. Near the end of the page are some tutorials that should enhance your online skills whether you are a complete novice or are ready to take a dive into the "deep web."
Regina Garson, Magic Stream Editor
---
Computer Basics

Mousercise -- Mousearobics -- Not a joke. -- If you are new to computers you may need to work through this several times. Practice until you are comfortable with all the skills. It will help improve your mouse skills, your hand/eye coordination and it will help you get acquainted with some common computer functions.

Discovering Computers -- This was the online companion to the book we used in the CIS 101 courses. There are more up to date versions, but this one is available without registration. This was one of the best computer basics curriculums I have seen. I had a lot of students who had been in the workforce a while and needed to bring their computer skills up to current standards. It is good if you haven't had a computer course and would like to feel more confident at the computer.

HealthyComputing.com -- This is a good place to start learning about ergonomics and healthy computing habits. There is a high rate of repetitive strain injuries among people who work all day at a computer. A desk job is not necessarily any more safe than a construction job, the injuries are different, but they can be just as disabling. Learn to take care of yourself -- whatever job you do.
---
Do Some Surfing
To find your way around anything at all, you need to do is get out there and see what is available. If you are totally new to the net, the first thing you want to do is learn how to surf. Just get out there and click some links. Most of the time they will be a different color from the rest of the text on a page. They are usually underlined. So, let's get started. No telling where you will end up, but that is at least half the fun. Here are some good places to start your surfing. You can also click through some of the topics in the green bar at the right. They are set to open in a new tab, so you can close them and come back here when you are finished.
About.com -- About has information, links and resources about just any topic you might want or need.

5000 Museum Links -- The most comprehensive fine art listing I have found online. Useful reference for art lovers and any art related major.

Free E-Cards -- Send a free electronic greeting card. Include sound and animation.

Ancestry.com -- The Family History Research page.

Cool Site of the Day

Internet 1996 World Exposition -- As a participant in this exposition, this early version of Magic Stream is now held as part of an historic Internet museum in Amsterdam. See what the net used to look like.

N3xus -- Online games.

Online Shopping for Newbies -- Need a little help getting started shopping online? This will give you a run-down of the basics, things to look out for, precautions to take, and some links to some reputable online stores.

Personality, IQ & Psych Test Resources -- There are a few academic tests as well.

The Smithsonian Online -- Sometimes called our "nation's attic," this is one of our national museums and they have a great website.

Snopes.com -- The first thing you realize after have been online for a while is that there is a lot of stuff out there, and it is not all necessairly true. A lot of rumors fly around the Internet, social media pages and email. For example, clicking a like on Facebook is not going to help a poor kid or anybody else get the surgery they need. Snopes.com is a good place to go to check up on things, if there is a rumor and they hear about it, the folks at Snopes.com try to figure what is truth and what is not. When in doubt, check Snopes.com.

Truth or Fiction.com

The White House -- They have good information resources and kid's activities as well.

Word Game of the Day -- Increase your vocabulary while you have a little fun. This is by the Merriam-Webster Dictionary folks. They also have a Word of the Day which you can have sent to your email address. It is free.
---
Business and People Finders
AnyWho -- Internet Directory Assistance; Yellow Pages, White Pages ...People, place and business directory.

Dogpile Phone Book -- US listings.

Spokeo.com -- Not your grandma's phonebook, Spokeo is a people search engine that organizes white-pages listings and public records. They have free basic listings and a more detailed for fee service.

Yahoo People Search -- Find phone numbers, email and physical addresses.

Yellow Book -- Phone numbers? Businesses & Residences Nationwide.

Zaba Search -- Free People Search and Public Information Search Engine. There is also a paid background check service.
---
Computer Reference
About: Computing and Technology

The History of the Internet

How Stuff Works -- Inside the PC.

Intel Museum -- Learn about chips and microprocessors from the folks who invented the first microprocessor.

Learn the Net

PeaceFire -- On open access to the web, anti-blocking reports and information.

"Triumph of the Nerds" -- A history of computers, from the PBS series.

The Virtual Museum of Computing (VMoC)

Webopedia -- Online dictionary for computer and Internet technology.
---
Directories
Directories came before search engines. They are organized, prescreened reference resources. At times you may find they are more efficient than search engines, especially when you are looking for very specialized information. Some (such as Yahoo.com) are associated with both search engine and directory listings.
Wikipedia -- One of the most popular information sources on the Internet, Wikipedia is a reader written and edited information source. People who know about a certain topic contribute in that area. If they get it wrong, somebody will often come back and correct the information. That given, sometimes the information may not be completely correct, but it is generally a good place to get a good overview of a subject.

WWW Virtual Library -- Excellent screened references. This is the oldest catalogue of the Web, and was started by Tim Berners-Lee, creator of html and the Web.

Yahoo.com -- Everybody knows about their search engine, but they had (and still have) one of the earliest, the best, and most comprehensive directories on the net.
---
Free Email
Do not be left out, even if you do not have a computer at home, you can get a free email account. Either of these services is a good place to do just that. You can use them anywhere you can log onto the net.
Hotmail.com

Lycos Email

Yahoo Mail
---
Image Finders
These are useful for artistic reference, and I do like pretty pictures for my desktop background. Be aware, it is not legal to go to a random site and lift something to use in your web page or other publication. You must get permission. If you love art for the sake of art and just want some cool art for your website, sign up for something like Art.com's affiliate program, then you can legally use the good stuff to decorate your site.
Dogpile -- Click on images.

Google Image Search

Morgue File -- Free photo archive. By creatives for creatives

Wikimedia Commons -- A database of freely usable media files to which anyone can contribute.
---
Libraries and Online Research
Amazon.com -- Why is a book store here? Amazon has excellent book reviews. If it's just for short research, I am often able to get what I need from their reviews and excerpts. If it is something I am thinking about buying, the reviews often give me an idea whether or not it is a good source, suitable for my academic or professional needs.

Find Articles.com -- A good place to start for research on a paper. This service is provided by the Gale Group (online academic database publishers) and Thomson (academic book publisher).

The Library of Congress -- Our nation's library. Many historic resources are available online.

National Library of Medicine -- The world's largest medical library, at one time was only available to doctors.
---
Maps and Directions
Google Earth -- This is the map of all maps, satellite that is. There is a free version, (with images a couple years old but a lot of fun). This involves a software download. There is also a subscription service, with GPS support.

Map.com -- Free driving directions, they also have a map store if you need a more detailed map than the free services provide. Everything from local to international maps.

Mapquest -- Fairly good for everyday use, gives directions to and from your location and also provides a map.
---
Search Engines
Altavista -- This one has a free online translation service. It will not serve professional needs, but will give you a rough translation if you have some text that needs translated.

Ask Jeeves -- Ask.com.

Dogpile -- Metasearch.

Google -- The most popular, and probably with good reason.

Yahoo -- Search engine and directory, many other services as well. Including free email.
---
Tutorials: Learn to Do a Better Search
---
---
---

Copyright © 1995 - 2013 Regina Pickett Garson
All writings, graphics and scripts are copyright by the individual authors. Nothing on this site may be reproduced without permission of the individual authors.


No claims are made as to the reliability of any of the information provided or linked, sources often disagree. None of these pages are meant to be a replacement for professional help, but a resource that enables one to be a more intelligent consumer. You can learn a lot by becoming aware of different opinions. Don't be afraid to ask questions when it comes to your health, physical or emotional.




Join us on Facebook