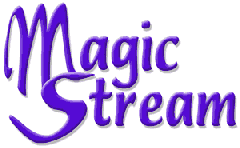 Relaxation Skills and Techniques
Articles:
Tips for facing long term stress. -- By Regina Garson
Are hard times coming? Are you facing long term stress or the job, or without one? Here are some tips to help you get through the hard times.
Join A Support Group And Reduce Your Stress Levels -- By Royane Real
When you are facing a particularly difficult time in life, support groups can help you on your journey.
Ten Tips for Coping with Holiday Stress
-- By Mark Sichel
We all look forward to the holidays and hope that they will be a time of happiness, friendliness, fellowship, and harmony. Yet often our anticipation and excitement turns into depression and disharmony.
Attack on America & The Chronically Ill
How to Avoid Taking Another Pill -- By Lisa Copen
Pain, depression and financial struggles are daily parts of everyday life; but when national devastating events occur it can exasperate painful chronic conditions.
Exercise Helps Keep Your Psyche Fit -- Research shows exercise to be a viable, cost-effective treatment for depression and may help in the treatment of other mental disorders.
"Nobody can bring you peace,
but yourself."
-- Ralph Waldo Emerson --
---
Online Resources:
168 Feng Shui Advisors -- Toward positive energy and harmony in your environment.
Awakenings -- Tools for psychological and spiritual growth. Relaxation skills included.
Meditations -- Dynamic and kundalini meditation.
The Sacred Labyrinth -- An ancient meditation tool.
Rest Ministries, Inc. -- Serving people who live with chronic illness or pain.
Taijiquan
Wushu Newsletter -- Info on Chinese martial arts, tai chi, chi kung and more.
---
Laughter Is Good Medicine,
Makes You Feel Better Every Time
Coffee Break Arcade -- Free internet games.
---
---
Print And Other Resources:
Coping With Stress
Learn To Relax -- Relaxation Training.
Spa Travel -- Need to get away, but a whirlwind sightseeing vacation doesn't really fit the bill. Spas have been around for centuries, and at times they are just what the doctor ordered.
Stress Management Training
Music For Relaxation -- Selections from Amazon.com.
Yoga -- Resources from Amazon.com
Yoga Videos, Props, & Clothing -- Gaiam resources.
---
"To every thing there is a season,
and a time to every purpose
under the heaven."
-- Ecclesiastes 3:1 --
---
Also See:
Get In Touch With Your Spirituality
Resources for Managing Stress
Building Self Esteem

Dedicated to all those travelers
who share in the one journey
that can never be made alone



Copyright © 1995 - 2010 Regina Pickett Garson
All writings, graphics and scripts are copyright by the individual authors. Nothing on this site may be reproduced without permission of the individual authors.

No claims are made as to the reliability of any of the information provided or linked, sources often disagree. None of these pages are meant to be a replacement for professional help, but a resource that enables one to be a more intelligent consumer. You can learn a lot by becoming aware of different opinions. Don't be afraid to ask questions when it comes to your health, physical or emotional.
Regina Garson, Editor and Publisher
garson@hiwaay.net