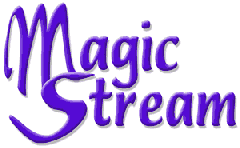 Schizophrenia
Online Resources:
alt.support.schizophrenia -- A newsgroup.
The Experience of Schizophrenia -- Ian Chovil's Homepage
I'm Still Here: The Truth About Schizophrenia -- A Schizophrenia video bank by Wheeler Communications Group.
Open The Doors -- The World Psychiatric Association's Global Programme against Stigma and Discrimination because of Schizophrenia.
The Schizophrenia Home Page -- Schizophrenia.com. A not for profit support, information and education center.
Schizophrenia from Internet Mental Health -- Comprehensive database.
Schizophrenia -- Resources and information from NAMI.
The Schizophrenia Society Of Canada
The Treatment Advocacy Center -- A nonprofit organization dedicated to eliminating legal and clinical barriers to timely and humane treatment for Americans with severe brain disorders who are not receiving appropriate medical care. Focusing on schizophrenia and manic-depressive illness.
Schizophrenia Facts -- By E. Fuller Torrey, M.D.
Schizophrenics Anonymous -- The National Schizophrenia Foundation.
Schizophrenia Fellowship Of NSW Inc.
What is Psychosis -- Information sheets on coping.
---
---

Dedicated to all those travelers
who share in the one journey
that can never be made alone



Copyright © 1995 - 2010 Regina Pickett Garson
All writings, graphics and scripts are copyright by the individual authors. Nothing on this site may be reproduced without permission of the individual authors.

No claims are made as to the reliability of any of the information provided or linked, sources often disagree. None of these pages are meant to be a replacement for professional help, but a resource that enables one to be a more intelligent consumer. You can learn a lot by becoming aware of different opinions. Don't be afraid to ask questions when it comes to your health, physical or emotional.
Regina Garson, Editor and Publisher
garson@hiwaay.net