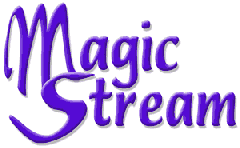 On Sleep and Sleep Disorders
Articles:
My Sleep Central -- A HealthCentral.com resource.
Causes of Snoring -- drkoop.com Health News.
Silencing the Snoring -- from About.com
Sleep Disorders -- Gale Encyclopedia of Medicine. Article by Rebecca J. Frey.
Sleep Hygiene -- Don St. John, P.A., Adult Outpatient Psychiatry University of Iowa Department of Psychiatry
Sleep In The Elderly -- Ian M. Smith, M.D., Emeritus Professor Department of Internal Medicine, University of Iowa Hospitals and Clinics.
---
---
---
Online Resources:
alt.support.sleep disorder - Newsgroup and information.
Academy of Dental Sleep Medicine, ADSM -- A professional membership organization promoting the use and research of oral appliances and oral surgery for the treatment of sleep disordered breathing
American Academy Of Sleep Medicine
American Board of Sleep Medicine, ABSM -- Established to encourage the study, improve the practice, and elevate the standards of Sleep Medicine. Maintains a list of specialists in the field.
Better Sleep Council -- Provides simple solutions that can help improve the quality of your life by improving the quality of your sleep.
Journal SLEEP -- Official Publication of the Associated Professional Sleep Societies, LLC. A joint venture of the American Academy of Sleep Medicine and the Sleep Research Society.
National Sleep Foundation -- Extensive library of online sleep information.

-- Helping Yourself to a Good Night's Sleep
-- Shift Work
-- Sleep Disorders -- From About.com.
Sleep Medicine Homepage - Information on various sleep disorders.
Sleep Net -- Everything you want to know about sleep.
-- Sleep Test -- See how you snore.
Talk About Sleep, Inc. -- Sleep Disorder information and resources.
Treatment of Sleep Disorders of Older People -- From the National Institutes of Health.
VOIDD, Victims Of Irresponsible Drowsy Driverís -- Dedicated to heightening public awareness of non-commercial drowsy/fatigued drivers who fall asleep behind the wheel due to sleep-deprivation.
---
See Also:
Magic Stream on Dreams And Dream Analysis
Magic Stream on Relaxation
Magic Stream on Stress
---
---

Dedicated to all those travelers
who share in the one journey
that can never be made alone



Copyright © 1995 - 2010 Regina Pickett Garson
All writings, graphics and scripts are copyright by the individual authors. Nothing on this site may be reproduced without permission of the individual authors.

No claims are made as to the reliability of any of the information provided or linked, sources often disagree. None of these pages are meant to be a replacement for professional help, but a resource that enables one to be a more intelligent consumer. You can learn a lot by becoming aware of different opinions. Don't be afraid to ask questions when it comes to your health, physical or emotional.
Regina Garson, Editor and Publisher
garson@hiwaay.net