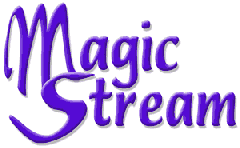 Issues, Conflict and Emotion in the Classroom:
Resources for Teachers
Although it is not generally in the job description, teachers are much more than the mere imparters of wisdom and knowledge. No matter the subject, no matter the age or educational level of the students, teachers are frequently not only sought out for emotional solace, but also expected to be a pillar of strength and stability in times of duress. It is, of course, expected that classes go on as usual, sometimes under the most trying of circumstances: from natural disasters to human inflicted violence and the list goes on. Many times for the students, this sense of normalcy, the expectation that education will go on, we will advance and we will succeed, despite the most trying of circumstances, is a stabilizing force in what may be a very rocky personal time in their life. In this, the teacher is much more than an imparter of facts and figures. That does not, however, make it easy. And if there is any magic in the process, I never found it. I did, however, find some resources to help in dealing with the issues that sooner or later confront us all in the classroom, everything from violence, to disaster, to abusive incidents, bullies and the death of both family members and fellow students. If you know of other resources that others might find helpful, please drop me an email. Regina Garson, Magic Stream Publisher
---
Handout
How to Help Kids Cope with Violence or Disaster -- This handout may be reproduced as needed. The information was compiled from the National Institute of Mental Health resources.
---
Of Special Note
Let's Move -- Across the US, childhood obesity has reached epidemic rates and, as a result, for the first time in our nation's history, our children may live shorter lives than their parents. Obesity has been recognized as a problem for decades, but efforts to address this crisis to date have been insufficient. Our First Lady, Michelle Obama has taken on a nationwide initiative to get us all moving, and instill better health habits in the next generation. The bottom line is, we need to get moving. Magic Stream fully supports this effort. Join our First Lady, our community leaders, teachers, doctors, nurses, moms and dads in a nationwide campaign to tackle the challenge of childhood obesity. Letís Move has an ambitious but important goal: to solve the epidemic of childhood obesity within a generation. This one is going to take us all, let's join Mrs. Obama in this effort. We will all feel better for it. Regina Garson, Magic Stream Publisher.
---
Emotional Issues and Recovery
---
Confronting Death
---
When Disaster Strikes
The Expressive Arts in Counseling -- By Samuel T. Gladding.
In recent times, there has been renewed interest in the use of the arts in counseling. Informed counselors and teachers can assist individuals in both coping with disaster and developing their potential through art forms that inspire, direct, and heal.

Helping Children After a Disaster. -- A catastrophe or violent act is frightening to children and adults alike. It is important to acknowledge the frightening parts of the disaster when talking with a child about it. Falsely minimizing the danger will not end a child's concerns.

Posttraumatic Stress Disorder (PTSD) -- In children and adolescents.
---
Bully Prevention
---
Violence Prevention
ACT Against Violence: Early Violence Prevention -- Raising children to be healthy, considerate, nonviolent adults is the hope of every parent and the core of early violence prevention.


Preventing Violence in Our Schools -- Resources for teachers and parents from the University of Minnesota Extension.


Warning Signs of Youth Violence -- From the APA Help Center. One in 12 high schoolers is threatened or injured with a weapon each year. If you're between the ages of 12 and 24, you face the highest risk of being the victim of violence. At the same time, statistics show that by the early 1990's the incidence of violence caused by young people reached unparalleled levels in American society.
---
Other Resources
---
See Also:
---

One More Thing: I know this has absolutely nothing to do with emotional wellness, or maybe it does. But one of the issues of which I have become acutely aware is the need for the current and future generations of young people in the US to reach for and achieve higher levels in math, science, engineering and technology development. To that end, NASA is directly involved in a national initiative to foster higher levels of academic achievement in these areas. I worked as editor on several teacher guides designed to provide background and lesson plans that allow you to bring higher level aerospace, engineering, technology, math, and science learnings into your own classroom. These links will lead you to other NASA educational materials as well. Regina Garson, Magic Stream Publisher.

---

Dedicated to all those travelers
who share in the one journey
that can never be made alone



Copyright © 1995 - 2012 Regina Pickett Garson
All writings, graphics and scripts are copyright by the individual authors. Nothing on this site may be reproduced without permission of the individual authors.

No claims are made as to the reliability of any of the information provided or linked, sources often disagree. None of these pages are meant to be a replacement for professional help, but a resource that enables one to be a more intelligent consumer. You can learn a lot by becoming aware of different opinions. Don't be afraid to ask questions when it comes to your health, physical or emotional.


Regina Garson, Publisher
garson@hiwaay.net