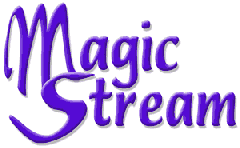 La Vie en Rose I
Betty Jansma

Death, Dying
and Grief

A Dying Person's Guide to Dying -- By Roger C. Bone, M.D. By thinking ahead about what could happen - and how you will cope, you can create a better quality of life for yourself and the people who love you. Excerpt from the Home Care Guide for Advanced Cancer by the American College of Physicians.

What To Do Before and After the Moment of Death -- The information in this home care plan was developed for cancer patients and their families. Although the advice fits many similar situations, yours may be different and specific medical details will indeed vary. The pointers may, however, prove useful.

Walking Kirby To Class -- A true story by Thom Rutledge. There were times when it felt like I was the one facing death, and in a way I was -- admittedly from a much safer distance than Kirby.

The Considerate Way To Communicate Bad News -- From Lessons in Lifemanship by Bryan Bell.

How to Help a Grieving Loved One During the Holidays -- While many people look forward to yearly gatherings with family and friends, for those who have lost someone special, the holidays may emphasize feelings of loss and loneliness.
---
Drop A Line, Say Hello
Tell Someone You Care
Send a Free E-Card
---
Funeral Planning:

Funerals: A Consumer Guide -- Facts for Consumers from the Federal Trade Commission.

Funeral Planning Tips -- Here's some tips to remember. Shop wisely just like you would for any other major expenditure.

Funeral Planning Worksheet -- Prices to Check. Make copies of this page and check with several funeral homes to compare costs.

Funeral Planning Glossery of Terms -- Definition of common terms you may encounter in the process of planning a funeral.
---
Poetry

Barber Shop Singing -- By Mark Phillips

Remembering Lloyd -- By Laura Fleury
---
---
Self Help Resources and Supplies:

Death, Dying and Grief
-- Self help resources and supplies at Amazon.com.

Facing Death
-- Inspiration and insight.

Find Lasting Inner Peace, Joy and Love
-- The Sedona Method Course - free tape offer.

Find Spiritual Balance With Deepak Chopra & Authentic Ayurvedic Products At Chopra.com

Learn To Relax -- Relaxation training resources at Amazon.com.

Music For Relaxation -- Selections from Amazon.com.

Shop for Mind and Spirit products at Gaiam.com!
-- Unique tools to discover beauty, joy and inspiration in order to obtain a better understanding of yourself and the world.
---
Flowers, Memorials and Gifts:

Funeral Flowers
-- Delivered.

Relax and Pamper Gifts
-- Flowers, fruit and thoughtful gift baskets.

Sympathy Flowers
-- Delivered.
---
Travel Arrangements:

Find the Best Car Rental Rates
-- Quickly search by city or in the area you need.

Travelocity's Low Fare Alert searches thousands of flights for fares that can save you 20%* or more on your trip.

Travelocity Good Buy Hotels - Low Rates GUARANTEED
-- Find a reasonably priced room fast. Search over 20,000 listings.
---
Other Resources -- Online and Off:

1000 Deaths -- Mutual online support for those who have lost someone they care about to suicide.

Coping for Students

Crisis, Grief and Healing -- Tom Golden's page includes information, writing and supportive discussion on healing.
---

Emotional Support Guide -- Internet Resources for Physical Loss, Chronic Illness, and Bereavement

Grief Net

HOMECARE Online

Home Care and Hospice State Associations -- NAHC Members.

Hospicecares.org -- Resources for care providers, patients and families.

Hospice Cares Homepages -- Includes a US and International branch search and listings.

Medscout Resources on Death -- Extensive organizational and informative resource listingss.

The Natural Death Handbook -- Published online, a manual for improving the quality of living and dying.

Sociology of Death and Dying -- Academic readings, research and statistics; as well as practical and useful information for consumers.
---
---

Dedicated to all those travelers
who share in the one journey
that can never be made alone




No claims are made as to the reliability of any of the information provided or linked, sources often disagree. None of these pages are meant to be a replacement for professional help, but a resource that enables one to be a more intelligent consumer. You can learn a lot by becoming aware of different opinions. Don't be afraid to ask questions when it comes to your health, physical or emotional.

Copyright © Regina P. Garson
All writings, graphics and scripts are copyright by the individual authors.
Do not reproduce electronically, in print, or anywhere else, without permission.