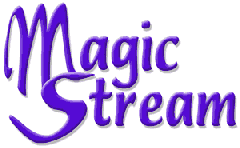 Grandma Moses

Self Esteem
Articles
Creating A Meaningful Life -- By Wendy Betterini
Sometimes we forget how fleeting life is. If you knew you were going to die tomorrow, what would you do today?
Hope for Life -- By Mikeal L. Best
Mirror Mirror on the Wall -- By Paula D. Lingo
Show Yourself how Much You Care -- By Regina Garson
Teach Your Kids to Show Themselves They Care -- By Regina Pickett Garson
Moments spent with special friends are treasures, but so are the moments spent alone. If kids learn it early, they are truly ahead of the game. There is only one person who stays with us from the time we are born until the day we die. Shouldn't we make certain that person feels special too?
What Makes People The Happiest? -- Researchers Say It's Not Money Or Popularity. APA Study Finds Autonomy, Competence, Relatedness and Self-Esteem at Top of List of Psychological Needs
---
"Our strength is often composed
of the weakness
we're damned if we are going to show."
-- Mignon McLaughlin
---
Short Story:
The Man Who Sat Around All Day And Did Nothing -- A Short Story By Araykay
An old fashioned fable, with a happy ending.
---
Other Web Resources
Assertiveness -- From the University of Illinois.
Building Self-Esteem -- Information for building self-esteem for two different age groups.
A Deaf Man Emphasizes Self-esteem -- Candid and informative on self-esteem and disability.
Loneliness -- For students from the University of Illinois.
Perfectionism -- From the University of Illinois.
Self-Confidence -- From the University of Illinois.
Self-Esteem -- Workshop and handout materials from the University of Illinois..
Self-Esteem & Shyness Resources -- From Mental Health Net.
The Shyness Reading List -- An Index to Resources for Shyness.
Women and Self-Esteem -- From Christian Women Today.com
---

Earning Your Own Respect: A Handbook of Personal Responsibility
By Thom Rutledge
"As important as it is to break through the resistance to reaching out for help when we need it, it is equally important to learn how to rely on ourselves. The goal of any good therapy or strategy for personal growth should be to help set us back on our own two feet, to connect us with our own good judgment, to re-introduce us to the one person on this earth whom we need to be able to trust above all others. " Thom Rutledge... More
---
---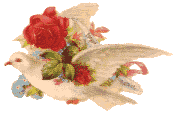 Drop A Line
Say Hello
Tell Someone You Care
Send a Free E-Card
---
---

Dedicated to all those travelers
who share in the one journey
that can never be made alone



No claims are made as to the reliability of any of the information provided or linked, sources often disagree. None of these pages are meant to be a replacement for professional help, but a resource that enables one to be a more intelligent consumer. You can learn a lot by becoming aware of different opinions. Don't be afraid to ask questions when it comes to your health, physical or emotional.

Copyright © Regina P. Garson
All writings, graphics and scripts are copyright by the individual authors.
Do not reproduce electronically, in print, or anywhere else, without permission.