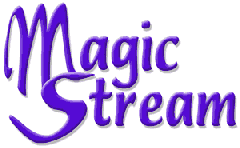 Resources to
Combat and Cope with Homelessness
Along side the economic crisis in the United States, homelessness, poverty and hunger are rampant. All I can began to do here is list resources so that people and communities can find the help they need and help each other to weather this crisis. This site is accessed from a number of different places, that given, I attempt to provide pointers to as many resources as possible. If there are other resources of which you are aware that really could be of help to those in need, drop me an email: garson@hiwaay.net Because of the very nature of and degree of the homeless crisis, even the resources seem to come and go and providing the most up to date information is an ongoing process. Regina Garson, Magic Stream Publisher.
Real People With Everyday Problems That Turned Out To Be Bigger Than They Were:
The Hidden World of Homeless Veterans: Part 1 -- By Richard Thornton
The startling statistics of homelessness in America, and among veterans in particular, were known when this writer began his interviews. According to several veterans organizations, roughly 1/3 of the +/- 3 million homeless Americans are veterans.
The Hidden World of Homeless Veterans: Part 2 -- By Richard Thornton
What the interviews with homeless veterans have revealed is that although there are complaints about long treatment of combat-related injuries, the primary causes of their homelessness are the Recession and a spiderís web of state laws, which kick people when they are down.
Online Resources:
Catholic Charities USA -- The largest private network of social service organizations in the US works to support families, reduce poverty, and build communities. Site includes info on local resources.
Covenant House -- An international human service agency for homeless and runaway adolescents. -- Locations.
Emergency Food and Shelter National Board Program -- A United Way agency, EFSP was created in 1983 to supplement the work of local social service organizations within the United States, both private and governmental, to help people in need of emergency assistance.
Feeding American -- Feeding America is a network made up of individuals, local food banks, national offices, as well as corporate and government partners. Working toward a bigger, better, stronger and more efficient cohesive system to solve the hunger crisis.
Homeless Home Page -- U.S. Department of Health & Human Services. Site includes information on grants and resources.
The Homeless Voice News Wire Service -- This is the place to get and/or submit your news. It can be news, advocacy letters, editorials, or funding opportunities for your Homeless Agency.
Homeless Shelter Directory -- Searchable United States directory.
Homeless Voice -- Helping the homeless to help themselves.
HUD -- Resources and information on homeless assistance agencies. -- Local Homeless Assistance Agencies
The Hunger Project -- The Hunger Project is a global, non-profit, strategic organization committed to the sustainable end of world hunger. It carries out its mission through three essential activities: mobilizing village clusters at the grassroots level to build self-reliance, empowering women as key change agents, and forging effective partnerships with local government.
Institute for Children and Poverty -- An independent research and policy think tank that conducts national research on the causes of family homelessness. Their site contains information for policymakers, the non-profit community, education institutions and the private sector.
---

---
Local Homeless Assistance -- This searchable database of resources is maintained by HUD.
Local Independent Charities - A federation of over 500 local nonprofit charitable organizations. This site will help you find organizations that meet your interests, present information about their missions and programs.
National Alliance to End Homelessness
National Center for Homeless Education -- The Center provides research, resources, and information enabling communities to address the educational needs of children and youth experiencing homelessness.
National Center on Family Homelessness -- Formerly called the Better Homes Fund, offers long-term solutions that help homeless families become active self-supporting members of their community.
---
---
National Coalition for Homeless Veterans-- The NCHV mission is to end homelessnes among veterans by shaping public policy, promoting collaboration, and building the capacity of service providers.
National Coalition for the Homeless
National Health Care for the Homeless Council -- Because Health Care is a Right, Not a Privilege.
National Housing Law Project -- NHLP is a law and advocacy center dedicated to advancing housing justice for the poor by using the power of the law to increase and preserve the supply of decent affordable housing, to improve existing housing conditions, including physical conditions and management practices, to expand and enforce low-income tenants' and homeowners' rights, and to increase opportunities for racial and ethnic minorities.
National Law Center on Homelessness and Poverty -- Lawyers working to end homelessness.
National Low Income Housing Coalition -- NLIHC is dedicated solely to achieving socially just public policy that assures people with the lowest incomes in the United States have affordable and decent homes.
National Student Campaign Against Hunger and Homelessness -- The Campaign is committed to ending hunger and homelessness in America by educating, engaging, and training students to directly meet individuals' immediate needs while advocating for long-term systemic solutions. They are also involve students in local level initiatives.
Non-Profit Resources Catalogue
Philanthropic Advisory Service -- PAS, a core program of the Council of Better Business Bureaus' Foundation, provides an impartial source for information on nationally soliciting charitable organizations and for advice on sound giving practices. It reports on national charities generating the most inquiries.
---

---
PublicHousing.com -- Searchable low income housing database.
ROKPA -- An international family of charities helping the hungry, sick, orphaned and poor.
Soup Kitchens and Food Banks -- Searchable United States food services directory.
The United Way -- Use the local and zip code search options to find information on aid that may be available in your area.
WIC Program -- Provides food to safeguard the health of low-income women, infants, & children up to age 5 who are at nutritional risk by providing nutritious foods to supplement diets, information on healthy eating, and referrals to health care.
Winter Homeless Services -- A Report From National Coalition for the Homeless. Includes precautions and recommendations regarding life threatening weather conditions.
-- Phone Numbers --
-- Runaway Switchboard: 1-800-RUNAWAY
1-800-786-2929
-- Homeless Veterans --
1-800-VET-HELP

---
---
---

Dedicated to all those travelers
who share in the one journey
that can never be made alone



Copyright © 1995 - 2010 Regina Pickett Garson
All writings, graphics and scripts are copyright by the individual authors. Nothing on this site may be reproduced without permission of the individual authors.


No claims are made as to the reliability of any of the information provided or linked, sources often disagree. None of these pages are meant to be a replacement for professional help, but a resource that enables one to be a more intelligent consumer. You can learn a lot by becoming aware of different opinions. Don't be afraid to ask questions when it comes to your health, physical or emotional.

Regina Garson, Editor and Publisher
garson@hiwaay.net