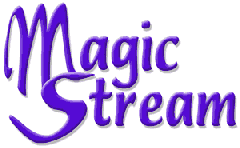 Survival: Lost in the Jungle
Graham Coton
Sexual Abuse and Harassment
Articles:
Trauma Treatment Manual -- Originally written for people working in the field with survivors of rape in Bosnia. Can be used as a guide for helping anyone who has survived any kind of trauma.

Men And Sexual Trauma -- By Julia M. Whealin, Ph.D. Men who experience sexual assault may suffer from depression, PTSD, and other emotional problems. Emotional symptoms following trauma may be different from those of women.

---

Brochures:

Basic Information on Sexual Assault -- This and the following brochures are provided through a grant by The Sexual Assault Crisis Center of Knoxville, Tennessee.

Child Sexual Abuse -- On protecting and listening to children.

A Good Time Gone Wrong -- Recognize the signs and know what to do when alcohol or drugs are used to commit sexual assault.

No Means No -- Information for teens about date rape.

If Someone you Love has been Sexually Assaulted -- What you can expect they will go through and what you can do for them.

---

---

Web Resources:

Abreaction: The Baby Or The Bathwater -- By Leonard Holmes, Ph.D. -- Do you or do you not have to relive the trauma in order to heal? A discussion of the changes and controversary in the treatment of PTSD.

For Male Surivors of Child Sexual Abuse

Fraternity Gender Discrimination Bibliography -- Information on: Rape, Gang Rape, Difficulty of Conviction, Civil Actions Against Fraternity Rapist, Hazing and Application of Gender Discrimination Laws

Friends Raping Friends: Could it Happen to You? -- From the Sexual Assault Crisis Center of Knoxville, TN.

National Council on Sexual Addiction and Compulsivity: NCSAC -- A private, non-profit organization dedicated to the promotion of public and professional recognition, awareness and understanding of Sexual Addiction Sexual Compulsivity and Sexual Offending.

Report of the Round Table on Adolescent Sexual and Reproductive Health & Rights -- UN General Assembly.

Sexual Abuse Treatment Referral, Resource, And Research Page -- Extensive information on sexual abuse, sexual addiction, and sexual deviance, including resources, news, theories, treatments and referrals.
Understanding, Assessing, & Treating Offenders -- Tools for the therapist.

Sexual Assault Information Page

Safe Haven --Crisis & Recovery Center for Sexual Assault Knoxville, TN. Site contains extensive information for adult survivors.

Sexual Harassment Issues

S.M.A.R.T. NEWS -- Ritual Abuse Newsletter.

The Society for the Advancement of Sexual Health (SASH) -- This organization offers hope and valuable resources to those seeking information about sexual addiction.

STOP IT NOW! -- An online resource for sex offenders and victims of child abuse. Mission is to call on all abusers and potential abusers to stop and seek help, to educate adults about the ways to stop sexual abuse, and to increase public awareness of the trauma of child sexual abuse.

Stop Prisoner Rape, Inc. -- Committed to combating the rape of male and female prisoners and to helping survivors of jailhouse rape.

Survivors Of Incest Anonymous, SIA -- A 12 step program for incest survivors. The defination includes any with authority over and sexually abusing the child, whether in or outside the family.

Survivors' Page

---

Also See:

Dedicated to all those travelers
who share in the one journey
that can never be made alone



Copyright © 1995 - 2009 Regina Pickett Garson
All writings, graphics and scripts are copyright by the individual authors. Nothing on this site may be reproduced without permission of the individual authors.

No claims are made as to the reliability of any of the information provided or linked, sources often disagree. None of these pages are meant to be a replacement for professional help, but a resource that enables one to be a more intelligent consumer. You can learn a lot by becoming aware of different opinions. Don't be afraid to ask questions when it comes to your health, physical or emotional.
Regina Garson, Editor and Publisher
garson@hiwaay.net