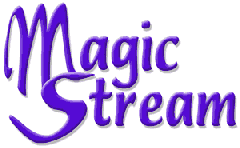 Going Home
James Lee
Recovery Resources
Cancer as a Rite of Passage
-- By Dr. Laurence Magne
For most of us, just hearing the word "cancer' sends a chill up our spine. The thought of receiving such a diagnosis causes spiraling thoughts of funeral plans and decisions about who will raise our children. For most, it's a wake up call to begin living differently. It makes life rich when...
---
From the Editor's Desk:
Teach Your Kids to Show Themselves They Care -- By Regina Pickett Garson
Moments spent with special friends are treasures, but so are the moments spent alone. If kids learn it early, they are truly ahead of the game. There is only one person who stays with us from the time we are born until the day we die. Shouldn't we make certain that person feels special too?
My New Year's Non-Resolutions -- By Regina Pickett Garson I've never liked the idea of New Year's Resolutions. If you make them, you feel like you are somehow accountable. Still, as the holiday festivities wind down, I enjoy curling up and spending some time thinking. This is not a long assignment, just a few moments with a nice cup of coffee, a pen and a piece of scratch paper.
---
Articles:
The Power in the Process -- By Terre Suess
Often times, we are frustrated with our therapy. We find ourselves expecting things that never seem to come. It's a long road, but don't give up.
Creating A Meaningful Life -- By Wendy Betterini
Sometimes we forget how fleeting life is. If you knew you were going to die tomorrow, what would you do today?
The Most Deadly Disease of All: DENIAL -- By Michael McCright
No matter what the statistics show about Heart Disease or Cancer, or any other disease, the disease of DENIAL kills more people every year than any other disease.
Hope for Life -- An essay of hope by Mikeal L. Best
Join A Support Group And Reduce Your Stress Levels -- By Royane Real
When you are facing a particularly difficult time in life, support groups can help you on your journey.
Show Yourself how Much You Care -- By Regina Garson, Publisher
You are Not Alone... -- Where to start, on mental health and mental illness.
What Makes People The Happiest? -- Researchers say it's not money or popularity. Autonomy, competence, relatedness and self-esteem are at top of list of psychological needs.
Magic Stream, The Fairy Tale -- By Regina Garson, Publisher.
---
---
Online Resources
Counseling Center Self-help Page -- From the University of Buffalo, for college students, but good info for all.

Grohol Mental Health Page -- One of the oldest and best self-help sites on the net.

Jews in Recovery -- For Jews and their families whose lives have been affected by alcoholism and drug abuse and for the rabbis and treatment professionals involved or concerned with addiction in the Jewish community.


John Nash -- A story about a true genius, and a real hero, who also has a mental illness. His words.

Literature, Arts and Medicine Database -- Editor-annotators discuss the literature, art, and films they consider most valuable for medical humanities teaching and related scholarship.

---

"The hardest tumble a man can make
is to fall over his own bluff."
-- Ambrose Bierce --

Llama Central -- Self-injury FAQ.

Mental Health Net -- Comprehensive listing of mental health resources for consumer and professional.

A Place to Honor Grief

Psychological Advisor Newsletter -- Includes newsletter and moderated discussion.

Prosperity Place -- A holistic approach to creating prosperity. Information, products and services to help you live an, satisfying life.

Self-Help & Psychology Magazine

Spa Finder -- Need to get away, but a whirlwind sightseeing vacation doesn't really fit the bill. Spas have been around for centuries, and for just about that long have often been just what the doctor ordered. Some are dedicated specifically to recovery issues.

The Wounded Healer Journal -- Points of departure for psychotherapists and others who have survived child abuse and other trauma. Downloadable files, news, point-of-view pieces, treatment resources and pointers to interesting people and places.
---
See Also:
Magic Stream's Self-help Resources
Magic Stream's Support Services

---
---

Dedicated to all those travelers
who share in the one journey
that can never be made alone



Copyright © 1995 - 2009 Regina Pickett Garson
All writings, graphics and scripts are copyright by the individual authors. Nothing on this site may be reproduced without permission of the individual authors.

No claims are made as to the reliability of any of the information provided or linked, sources often disagree. None of these pages are meant to be a replacement for professional help, but a resource that enables one to be a more intelligent consumer. You can learn a lot by becoming aware of different opinions. Don't be afraid to ask questions when it comes to your health, physical or emotional.
Regina Garson, Editor and Publisher
garson@hiwaay.net