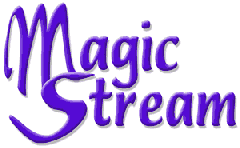 Slow dance
Rabi Khan
On Building Healthy Relationships

Give the Best Gift of All -- Keep the Magic of the Season Alive
-- By Regina Garson, Magic Stream Publisher
As the holiday season swings into overdrive, many of us agonize over the perfect gift. The best really is in the magic of the season. Keep the magic alive. -- I wrote this about children, but I think it applies to all our relationships and how we relate to the ones we love. Pass it on....

New Beginnings! What To Do, What To Do? -- By Larry James.
Alone again? Perhaps it's time to invent a new beginning.

Go Fly a Kite - Seriously -- By Michael Webb, "I can't think of a much more romantic Sunday afternoon than a picnic followed by kite flying."

Why Married People Should Continue Dating -- By Michael Webb, "We tend to put our best foot forward during the courting ritual, then we get married..."

Little Things Make Life Meaningful -- By Michael Holmboe Meyer. It's not just about romance. To be close, showing that one is trying to be a fellow human being, is extremely important.

Show Yourself How Much You Care -- By Regina Garson. Learn to love and nurture your own self too.

Do Marriage Counselors Do More Harm Than Good? -- By Larry Bilotta. Good or bad? Help or hurt? The points are well made. Read the argument and then share your opinions and experience at The Magic Stream Blog
---
Online Resources:

Beginning Experience -- BE is an international support program for divorced, separated and widowed individuals and their families. To facilitate the resolution of the grief surrounding the breakup of a marriage/relationship and to promote healing.

CelebrateLove.com -- "Relationship Enrichment LoveShops," "Mars and Venus" seminars, relationship books and articles by Larry James, on staff with Dr. John Gray, author of "Men Are From Mars, Women Are From Venus."

GetRomantic.com -- Ideas and tips for spicing up the romance in your relationship!

Go Ask Alice

Codependency Recovery, Inner Child Healing, Joyous Spirituality -- Joy to you and me.

The Couple's Place -- Interactive site for building healthy relationships. They also have a therapist directed subscription program.

Friends and Lovers.com -- If you're happily in love, celebrate your love! For those with rough times, lovers gone, midlife crisis, or divorce -- find answers.

John Gray's Universe -- Recognized as a leading authority in communication and relationships. Learn about how "Men are from Mars, Women are from Venus" can help us live together on earth.

Lessons in Lifemanship -- By Bryan Bell.

Match.com
-- Register for Free.

MidLife Club -- People Helping people through midlife crisis.

Our Best Years -- Mid-Life Moments with columnist Mike Bellah, PhD. On relationships and other uniquely mid-life moments.

Relationships Info - For students.

Romance and Relationships for Men

The Shyness Reading List - An Index to Resources for Shyness.

SingleSites.com -- A directory of dating sites and single sites with personal ads, chat, love, romance, relationships and matchmaking.

Social Phobia - From Internet Mental Health.

Success FAQs on Singles, Dating & Relationships
---
---
See Also:

Copyright © 1994 - 2009 Regina Pickett Garson
All writings, graphics and scripts are copyright by the individual authors. Nothing on this site may be reproduced without permission of the individual authors.


No claims are made as to the reliability of any of the information provided or linked, sources often disagree. None of these pages are meant to be a replacement for professional help, but a resource that enables one to be a more intelligent consumer. You can learn a lot by becoming aware of different opinions. Don't be afraid to ask questions when it comes to your health, physical or emotional.

Regina Garson, Editor and Publisher
garson@hiwaay.net